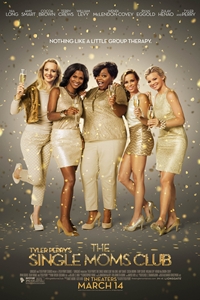 Tyler Perry's The Single Moms' Club
1 hr. 51 mins.
Starring: Nia Long, Amy Smart
Director: Tyler Perry
Rated: PG-13
When five struggling single moms put aside their differences to form a support group, they find inspiration and laughter in their new sisterhood, and help each other overcome the obstacles that stand in their way.