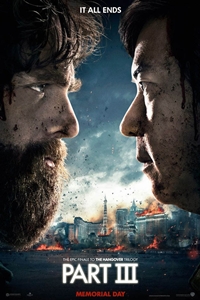 The Hangover Part III
1 hr. 40 mins.
Starring: Bradley Cooper, Ed Helms
Director: Todd Phillips
Rated: R
After the death of his father, Alan turns to the Wolfpack in his time of grief. This time, there's no wedding, no bachelor party - just one simple road trip. What could possibly go wrong?