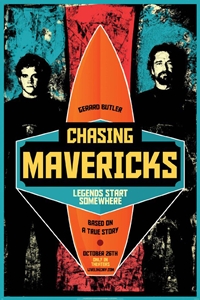 Chasing Mavericks
1 hr. 51 mins.
Starring: Gerard Butler, Elisabeth Shue
Director: Curtis Hanson
Rated: PG
Based on the true adventures of big wave surfing legend, Jay Moriarity, and his unique friendship with veteran surfer, Frosty Hesson. As a teenager, Jay takes on the massive and deadly waves, known as the Mavericks, off the coast of Half Moon Bay.