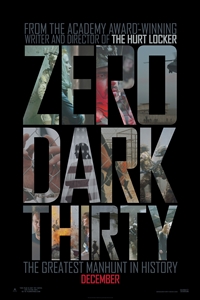 Zero Dark Thirty
2 hr. 37 mins.
Starring: Jessica Chastain, Jason Clarke
Director: Kathryn Bigelow
Rated: R
For a decade, an elite team of intelligence and military operatives, working in secret across the globe, devoted themselves to a single goal: to find and eliminate Osama bin Laden. This is the story of history's greatest manhunt for the world's most dangerous man.